Z FIRE PROTECTION PTE. LTD. is the company of the research, development, sales and maintain of equipped fire fighting various and the freight environment control equipment for the ship.
As for the support of our life depends on more than overseas transported resource. Demand rising,a diversification of the ship kind, a technological reformation, and further stabilization are requested.


When the fire occurs the ship, must extinguish the fire. It is necessary to defend the safety of the crew, the hull and the freight by a quick and certainty.
We have been working on the research, equipment and the maintenance of excellent ship extinction equipment with corresponded to various ship kinds. And the experience and knowledge will be put to use and we deliver the extinction equipment and safety in the building on land.


Our company is aiming at he reformation to a concentration and technological development ofthe refined technology.
The research and development will be piled up further herafter as a total enginner group, and we aim at the performance improvement of the equipment.
We are trying to do our best to be able to get trust of everybody with the result of the site.
Please continue your favors toward ourt company to the future.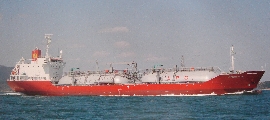 Company Profile


Company Name
Z FIRE PROTECTION PTE.LTD.
Contact
3 SOON LEE STREET, #01-20/21 PIONEER JUNCTION, SINGAPORE 627606

Email: z-fire@zpro.com.sg
Phone: +65-6570-2345 / Fax: +65-6694-0030
Established
18th February 2018
Profit
SGD100,000
Main Bank
Mizuho Corporate Bank, Ltd Singapore Branch
DBS Bank Limited
Share Holder
Blue Wake Shipping Pte Ltd
Executive
Managing director : KAUNG MYAT AUNG
Employees
7 (As of Jan 2018)
Main Products
Inspection and Maintenance of Fire Fighting, Gas Detector Equipments and Life Saving Apparatus for ship
1.Fire fighting equipment
Fix CO2 fire fighting system, Nitrogen fire fighting system, Fire alarm system, Local application fire
extinguishing system, Portable fire extinguisher and others
2.Measurement device
Oxygen measurement device, Combustible gas measurement device, Poison gas measurement device,
Special gas measurement device and others
3. Life saving apparatus
B.A., E.E.B.D., Air bottle for life boat, Air quality test for B.A., Special gas measurement device and others
Main Customer
Asahi Marine Co.,Ltd.
Star Management Associates
Idemitsu Tanker Co.,Ltd.
Iino Marine Service Co.,Ltd.
Koyo Kaiun Co.,Ltd.
MOL Techno-Trade Asia Pte Ltd
Misuga Kaiun Co.,Ltd.
Nissho Odyssey Ship Management Pte Ltd
Nobu Marine Pte.Ltd.
NYK Ship Management Co., LTD
OMC Shipping Pte Ltd
Southern Shipping Pte Ltd
Unix Line Pte Ltd


Technological Tie-up
Nippon Dry Chemical Co.,Ltd.
Nohmi Bosai Co.,Ltd.
Toka Seiki Co.,Ltd.
Mayekawa Mfg. Co.,Ltd.
Riken Keiki Co.,Ltd.


Cooperation Company
Anchor Marine Fire Pte Ltd
BowStern & Haul Pte Ltd
WKS Industrial Gas Pte Ltd






Brief History




Jan. 2018
Approved as a service provider by Cass NK.
Jan. 2018
Establishment of company